Workplace Consulting Case Studies
As change management specialists with decades of workplace consulting experience, Stegmeier Consulting Group has worked with client organizations in 31 diverse industries. During these engagements, we have observed that while every industry is unique and has its own challenges, one commonality is the human element.  
There are only so many human emotions, and employees, regardless of industry, respond to changes in their work environment similarly. Apprehension will often arise when initiatives that divert from traditional ways of working or routines are introduced to the workforce.
Our workplace research and experience has shown that getting employees involved in the change process is an effective way to instill why such change is necessary and eventually help them embrace the change ahead. 
The following case studies, which are sorted by the various industries SCG has experience in, offer a flavor of the types of projects we partner with clients on. Click on any of the links below to read how these client organizations have benefited from our expertise in data gathering, analysis, and change leadership to help bridge the gap between people and place.
Workplace consulting case studies in the technology/software industry
Having worked with and studied a number of organizations in the tech field, the motto "move fast and break things" definitely holds true. Tech companies tend to operate organizationally as they do when conducting 'sprints' to build out a new product or software. Whereas in many industries, decision making is belabored and drawn out in a legislative fashion with steering committees and multiple layers of approval, technology firms usually operate much differently.
Leaders are often granted the latitude to, and even encouraged to, push the envelope and think big and act quickly with their decision making. The phrase "build the bicycle as you ride it" applies here. And for those organizations where that same autonomy & authority are not given to leaders, edicts come down fast and heavy from the C-Suite or key investors where the expectation is to have the problem solved by yesterday.
The fast pace of business, coupled with an ultra-competitive market for talent requires these businesses to take recruitment and retention efforts to the next level. One client, whose office was in a central district surrounded by other tech firms, confided in us that employees could walk across the street and get a $10,000 pay raise from another giant in the industry. This phenomenon was not due to this client underpaying employees, but rather stemmed from the absolute thirst for skilled workers at these high growth companies in a hot job market.
Compensation, however, is not the only factor in wooing in-demand talent. Tech companies have increasingly turned their focus towards creating an appealing workplace experience for employees. An emphasis on perks, amenities, and employee-centric design has positioned the workplace as a differentiator for tech firms and it has also created a bit of an arms race to see who has the coolest office environment.
An encouragement to "test and learn" so as to constantly iterate and improve applied to a number of our clients.  This growth mindset pertained not only to day to day business operations, but to real estate endeavors and workplace strategy at these firms. Pilot areas of an office (and in some cases, entire buildings) are used to test out new workplace technology along with work styles, behaviors, and design concepts. Data and feedback gathered is crucial for refining an organization's workplace strategy, and SCG has helped a number of clients by conducting surveys, interviews, and focus groups of pilot space end-users.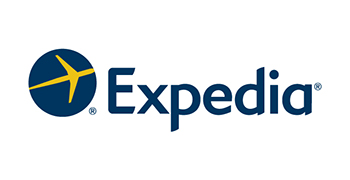 Housing 3,500+ staff, Expedia Group Inc. was outgrowing their existing square footage in two high-rise buildings located in Bellevue, Washington. Collaboration among the workforce was proving to be difficult to accomplish because of this challenge. This prompted the company to relocate its Bellevue headquarters to what was previously Amgen's campus in urban Seattle. Expedia engaged SCG to bridge the gap between people and place, and provide guidance on creating the employee experience by translating Expedia's Cultural Norms to Workplace Principles, which could then be applied to the workplace design.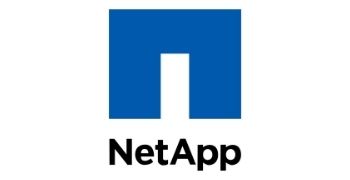 NetApp is a data management company known for its cloud data services. Due to a number of underutilized and expensive US-based office locations, its Workplace Resources Group (WPR), based in the Netherlands, wanted to develop uniformed office space standards for its global real estate portfolio. To accomplish this objective, NetApp engaged SCG for our expertise in real estate optimization and workplace strategy development. WPR entrusted our team to develop an Office Space Standards Policy that offers directions in identifying and delivering appropriate office space solutions, including workplace flexibility.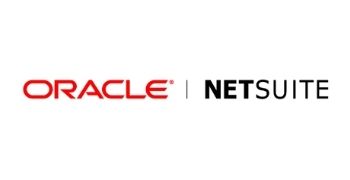 NetSuite, a cloud computing company, aimed to maximize space utilization for its portfolio of offices that support its rapidly increasing headcount. With NetSuite recently being acquired by Oracle, the client wished to develop its own flexible work program, rather than adopt the program already in place at Oracle. SCG was engaged by Oracle NetSuite to evaluate the organization's new workplace strategy across its North American offices. SCG deployed a number of evaluation techniques to determine the effectiveness of the workplace strategy and identify any needed changes.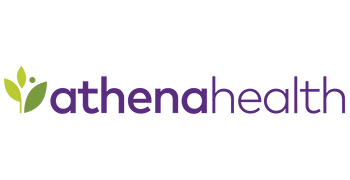 athenahealth is a leading provider of cloud-based services for electronic health records, revenue cycle management and medical billing, and point-of-care mobile apps, serving more than 62,000 healthcare providers in medical practices and health systems throughout the U.S. Founded in 1997, the company had outgrown its space in its headquarters campus, The Arsenal on the Charles and decided to implement a hoteling program. In seeking guidance to translate available space utilization data into a thoughtful approach for their hoteling initiative, they turned to SCG for our workplace change management and analytics expertise. By validating and augmenting the client's data, SCG helped athenahealth implement a data-driven hoteling strategy.
Workplace consulting case studies in the manufacturing and consumer products industry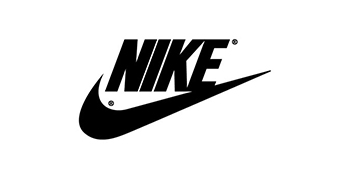 Nike, Inc. is a multinational corporation known globally for delivering innovative products. Its Workplace Design + Connectivity team was in the process of implementing "Nike Freestyle," an activity-based work strategy, at its Beaverton headquarters, and sought expert insights and perspective on their approach. SCG was engaged by Nike to serve as an adviser during the company's re-evaluation of its existing transition management efforts to determine how Nike could best prepare its employees for new ways of working.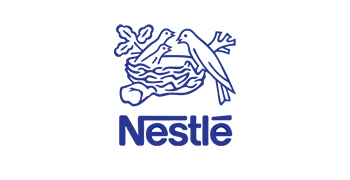 Nestlé is the world's largest food and beverage company. Space availability on its Solon, Ohio campus was at an all-time low as the number of employees expanded significantly. This provided Nestlé the opportunity to renovate the Solon Harper Building. As they sought to understand the impact of the physical workplace to employee behavior, they turned to SCG to facilitate a successful transition to the Smarter Workplace. By conducting a series of engaging events, SCG gave employees a glimpse into the future of work at Nestlé.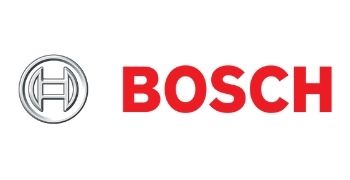 Bosch, an engineering and technology company, had activity-based work at the forefront of transitioning its Chassis Controls Division to a brand new building–an addition attached to their current Plymouth, Michigan, technical center. Most leaders and associates were skeptical, and voiced concerns about losing privacy and becoming distracted in a more open work environment. In preparing the workforce to face this change, SCG was called in to lead change management efforts.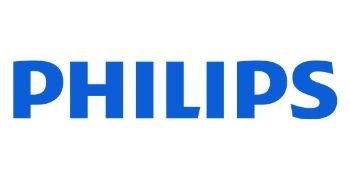 Philips Electronics North America Corporation manufactures and markets consumer electronics, domestic appliances and personal care products, and lighting and medical equipment. With its North American headquarters in Andover, Massachusetts, the company operates as a subsidiary of Koninklijke Philips Electronics NV, based in the Netherlands, in Eindhoven. Like many European-based companies, Philips' workplace at their North American HQ was years behind their more progressive, open workplace standards in Denmark. Philips, in seeking to implement their Workplace Innovation (WPI) standards in the US, sought Stegmeier Consulting Group to lead their workforce through the transition.
Workplace consulting case studies in the media, publishing, and entertainment industry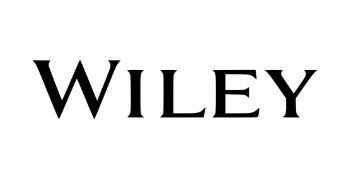 John Wiley & Sons Inc., a world-renowned publishing company, has been in business for over 200 years. In an attempt to bring their organization to the 21st century, John Wiley & Sons decided to renovate its global headquarters in Hoboken, New Jersey. To prepare its workforce for a more open and collaborative work environment, they reached out to Stegmeier Consulting Group for our change management expertise. Our consultants led Wiley employees throughout the change management process and helped leadership keep its ear to the ground by gathering data, soliciting feedback, and providing recommendations.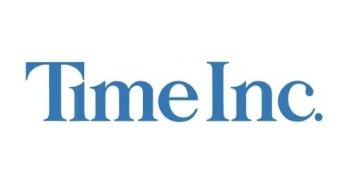 The relocation of Time Inc., owner of iconic media brands such as People, Sports Illustrated, and Travel and Leisure, to an open office environment would surely necessitate new ways of working. Unsurprisingly, this initiative was met with much resistance by those who would be affected by this change. To gain a deeper understanding of employee sentiments and help them prepare for this shift in working conditions, Time Inc. turned to SCG. Our approach emphasized inclusion by creating a spirit of one team in the implementation of change management activities in order to settle quickly into their new, dramatically different office environment.
Workplace consulting case studies in the insurance/banking/finance industry
Many of our clients in the insurance and financial services sector are over 100 years old. Of course, in order for customers to trust them with their life savings or their families' welfare after they're gone, these institutions need to exude stability every step of the way. This staying power shines through in both the work cultures and the physical office environments of banking and insurance companies.
While today much of the customer-facing activities take place online or in field offices and branches in the community, historically customers would travel to the company's headquarters to do business, usually located in a large urban center. For many organizations, that "home office" is still the HQ today, even though the company has grown into a global entity. In many cases, these buildings are of historical and architectural significance, a sometimes opulent reminder of the company's resiliency and longevity.
As insurance and banking companies have expanded to global heights, their real estate portfolio has grown with it.  Headquarters in large cities have grown into multi-building entities, sometimes done disjointedly due to the availability of real estate.  Whereas the original HQ may have been an Art Deco masterpiece, another building may have a Brutalist shell, and a tertiary office from the 1990s may be Postmodern in nature. In all cases, the public-facing areas personify trust to any visitors, however, if you pull back the curtain, administrative work areas often tell a different story.
To understand financial services workplaces, though, one must first understand the corporate culture of these organizations. While every company is unique, SCG has noticed some similarities between the organizations in this industry. In most cases, traditional top-down corporate culture and hierarchical organizational structures are prevalent in insurance and banking companies. 
Working with finances requires certainty, precision, structure, and caution. Corporations in this sector ultimately answer to their shareholders, and financial discipline is always a focus. Organizationally, we've observed that decision making often requires thoughtful deliberation to account for managing risk. Many times during workplace change initiatives, our clients' core project teams have had to receive approval from a steering committee prior to launching a change advocates group or planning and hosting educational events with us, such as discovery fairs to give employees a feel for how and why work is changing at their company.
The conservative nature of this industry is similarly reflected in the traditional private offices and assigned cubicles that so many of these firms are now seeking to leave in the past as they roll out new workplace strategies. In overhauling office environments that in some cases have not been refreshed since the 1980s, we've helped a plethora of insurance companies successfully prepare employees for new ways of working. As these organizations strive to become paperless, improve utilization of their office environments, and improve collaboration, some of the trends we've noticed include: 
A push for improved workplace flexibility and formalized remote work

The normalization of on-campus mobility

An introduction of activity-based working

A shift from line-of-sight management to a results-based model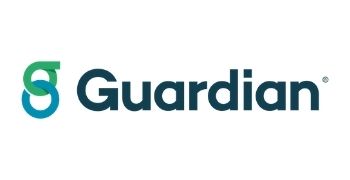 Guardian Life Insurance Company, one of the largest mutual life insurance companies in the U.S., decided to consolidate its regional offices with 1,600 employees into a new campus in Bethlehem, PA. Since their people were accustomed to working in a cubicle environment, moving them to a new open, collaborative office that offered activity-based work settings would be a challenge for Guardian Life. This prompted the insurance company to approach SCG for our workplace change management expertise. Our team managed the consolidation and provided guidance for Guardian Life employees to adapt to their new workplace.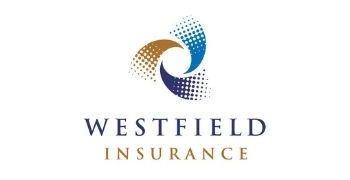 Founded in 1848 by a small group of Ohio farmers, the Westfield Group has been in business for more than a century and since has grown to be one of the nation's leading Property and Casualty companies. Due to existing workplace standards and a lack of flexibility, Westfield Group's Home Office campus was effectively at full capacity. The company decided to pursue a "zero sum real estate strategy" through a new workplace strategy and master plan. SCG was engaged to align the workplace strategy with the workforce strategy by developing a change management approach that would ensure the optimization of Westfield's real estate portfolio and improve employee engagement in relation to the work environment factors.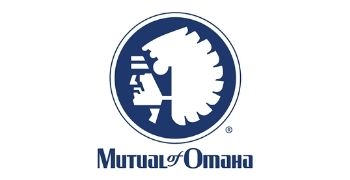 Mutual of Omaha, a Fortune 500 mutual insurance and financial services company, has long history and relative conservatism stemming from typical industry culture. Its role as a leader in the insurance industry could both enable and inhibit its progress in effecting change. The company's headquarters campus was built in 1970 and is owned, so no lease expiration was dictating the timing for a workplace change. The client wished to create a sense of urgency for developing a workplace strategy, as there was no existing "burning platform" driving a change. SCG was engaged to lead Mutual of Omaha in the discovery process and align the direction for a new workplace strategy with the enterprise's redefined and articulated strategic business direction.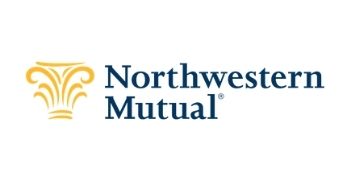 Northwestern Mutual is embarking on a major real estate project and is in need of a workplace change management support to roll out a new workplace strategy. In constructing the new Northwestern Mutual Tower and Commons, the Milwaukee-based insurance giant partnered with SCG to learn more about what its employees wanted from the future of their workplace, ensuring cultural alignment with the organization's New Era Behaviors initiative. Our consultants led a series of data gathering exercises to solicit feedback from employees to support the client's objectives.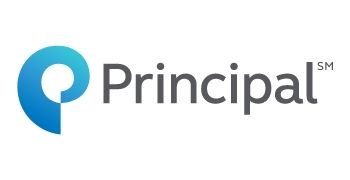 Principal Financial Group, a global financial investment management and insurance company, had a master real estate plan that called for a redesign of the organization's headquarters campus in Des Moines, Iowa, which housed 6,000 employees. A critical component of their new workplace strategy would be to overhaul and increase enrollment in their flexwork program and dramatically expand their new on-campus mobility program which saw some employees transition to 100% unassigned office seating. Principal reached out to SCG for our strong reputation for bridging the gap between people and place. SCG conducted consulting services to support the launch of the company's new workplace strategy.
With a proposed headquarters relocation from Alexandria, Virginia to Washington, D.C., it was revealed that some employees of the Municipal Securities Rulemaking Board (MSRB) would gain a significant increase in commute times. Executives quickly realized the resistance to change ahead and that this challenge required specific expertise. SCG was recommended as the thought leader in workplace change management and developing corporate infrastructures to support new ways of working. To formalize MSRB's flexible work program, SCG deployed a thoughtful approach to change management.
Workplace consulting case studies in the healthcare industry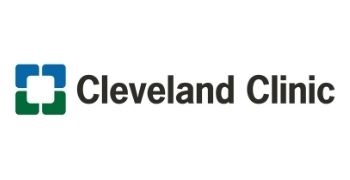 As Cleveland Clinic, a non-profit academic medical center, sought to relocate its Information Technology Division to a much smaller work environment, they quickly realized that a formal flexwork program would be needed. A substandard work environment made Human Resource's objectives of infusing the organization with young talent exceedingly difficult, as did a culture that frowned upon the concept of flexwork. SCG was called in to help increase access to flexible work arrangements and employees prepare for the shift in ways of working.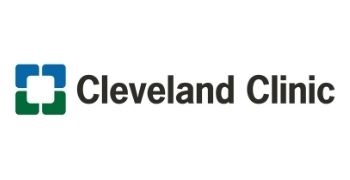 The Cleveland Clinic sought ways to transform the organization to proactively meet and address the uncertainties in the healthcare industry. One of the Clinic's groups—Real Estate, Design/Planning, Construction, Facilities & Media Operations—was a complex, highly decentralized enterprise that wished to increase accountability. This group's culture was misaligned with the way it needed to operate, and in looking for ways to redefine itself, engaged Stegmeier Consulting Group (SCG) for its change management expertise. SCG designed an approach for Real Estate, Design/Planning, Construction, Facilities & Media Operations that would be aligned with the overall enterprise's goals to serve patients Faster, Better, and with Less Cost.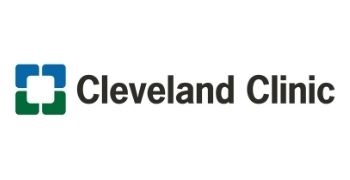 The Cleveland Clinic's Medical Operations group sought to increase patient satisfaction scores by examining whether there was a correlation between employee engagement and the quality of care being delivered to patients. Due to lack of actionable findings from a previously administered survey, Cleveland Clinic thought it best to reach out to SCG for our expertise in data analytics and employee engagement. Our team took the data gathering process one step further by delivering actionable recommendations along with a comprehensive report of findings.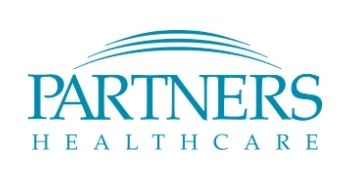 Partners HealthCare, now known as Mass General Brigham, is a home to prestigious hospital teaching institutions. Its real estate goal involved consolidating administrative space and functions, and integrating lease expirations of 14 locations. They knew that if they were to change their physical work environment, identifying potential areas of resistance is essential. Partners engaged SCG for our expertise in change management and workplace strategy development. The client relied on our team to help manage change and address resistance from the workforce.
Workplace consulting case studies in the higher education industry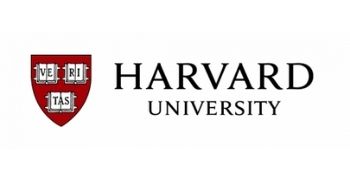 Harvard University Information Technology (HUIT) made the business decision to consolidate 800 IT staff spread across 13 locations on Harvard's campus into a new HQ in the former Polaroid Headquarters Building, in Cambridge. Since it would necessitate new ways of working, the initiative was met with resistance and sparked a few employee concerns. Harvard knew they needed outside help and decided to engage SCG for our expertise in workplace change management. By facilitating effective communication, our team guided the IT staff for the successful adoption of the new workplace strategy.
Client case studies from other industries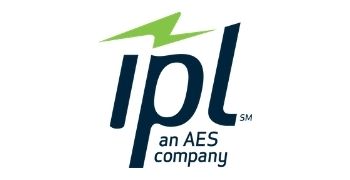 As part of economic incentives to bring parent company AES' U.S. headquarters to Indianapolis, Indiana, the company received $1.2 million in grant dollars to help support the cost of much needed office enhancements to bring 100 new jobs to the Monument Circle location. In order to make room for an additional 100 employees, plans would necessitate consolidating employees into a smaller footprint. Indianapolis Power & Light engaged RATIO Architects and SCG as their partners in the development and implementation of a plan to transform their space in its historic landmark building, and guide its workforce in the transition to a dramatically different work environment and new workplace strategy.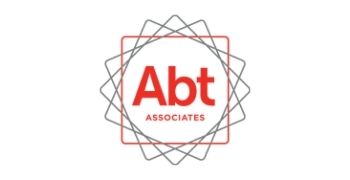 Abt Associates is a global leader in research and program implementation in the fields of health, social, environmental policy, and international development, with a mission to improve the quality of life and economic well-being of people worldwide. Upon celebrating 50 years in business, Abt partnered with SCG to articulate to their nearly 2,700 employees around the world that their upcoming workplace change would set the tone for the company's next 50 years of existence. The four phase project aligned the work environment and styles of work with the goals of the company.
Iron Mountain is a global business that provides solutions for records management, data backup and recovery, document management, secure shredding, and data centers. With an upcoming lease expiration, a dated work environment that inhibited collaboration, and an edict to shrink its real estate footprint, the company faced significant challenges. Recognizing that its workforce had evolved ahead of its workplace, the company used their HQ relocation as an opportunity to drive a cultural shift toward workplace flexibility. SCG was engaged early on in the process to implement change management and help employees (Mountaineers) prepare for the upcoming change.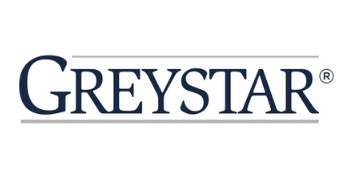 Greystar is an international real estate developer and property management firm headquartered in Charleston, South Carolina. Upon receiving anecdotal feedback from employees about the fast and frequent pacing of new technology roll-outs, Greystar decided to embark on a data gathering initiative. With the help of SCG, Greystar was able to engage on-site teams in an intensive data gathering process to identify roadblocks and streamline operations and technology.