Critical Influence™: Autonomy and Authority
Can employees be given autonomy and authority in a corporate setting?
Organizations have historically concentrated power in the uppermost layers of the management. Even to this day, countless employees still live in the reality of having to ask for approval for just about everything from their direct supervisor before taking action.
The idea that business decisions can only come from those at the top levels has always been around and it prevents organizations from moving forward. This creates an environment where employees are robots waiting for a command.
What does it mean to give your employees the autonomy and authority to get things done? Does it mean zero guidance from leadership and letting individuals do whatever they want? 
Workplace autonomy happens when employees are given the freedom to perform tasks in their own best way, without being micromanaged.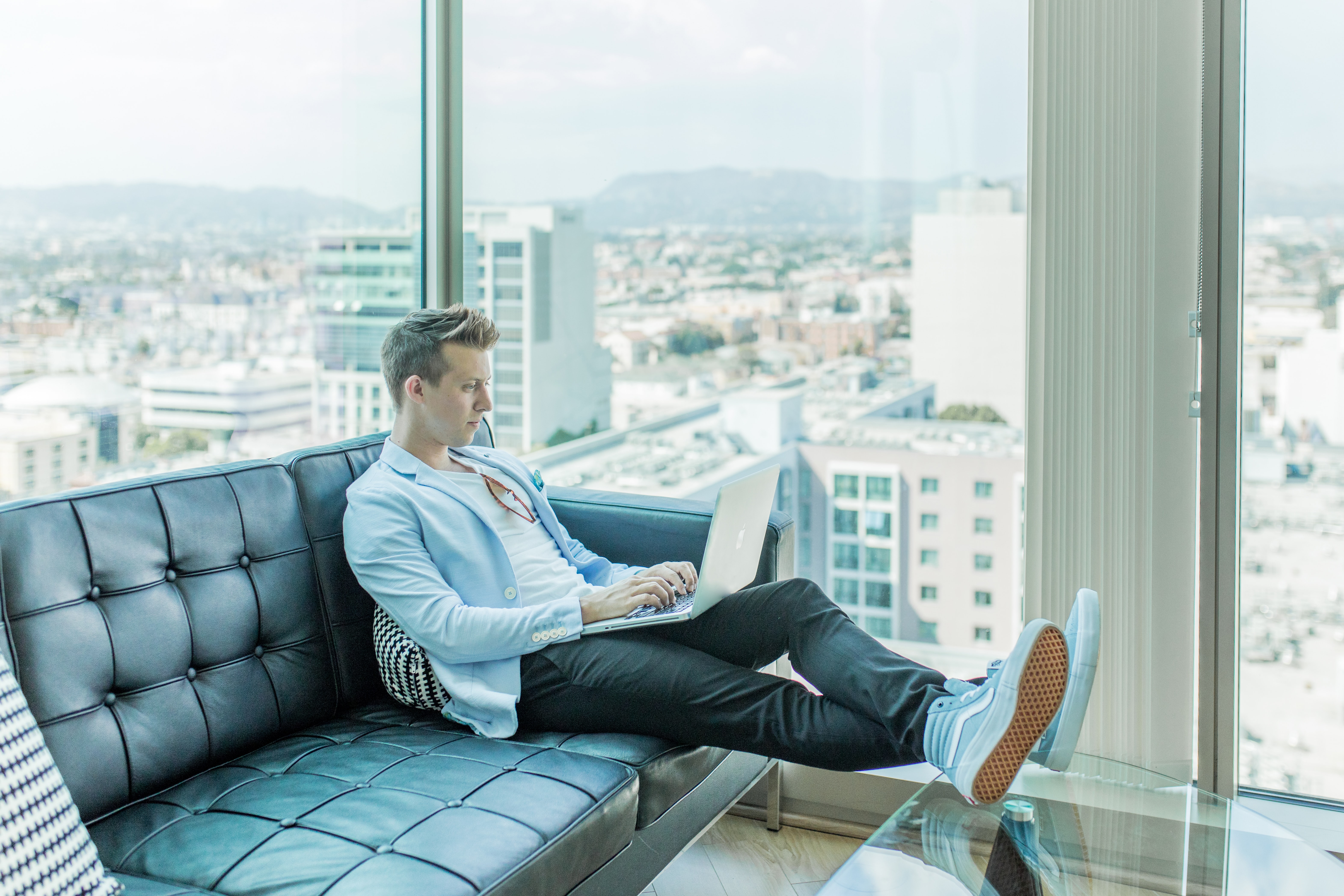 In some cases, how employees are given autonomy and authority can be seen in the extent of freedom they have in utilizing a corporate facility. For instance, employees feel empowered to work in a variety of settings in a shared space environment when they are allowed to utilize the new work space as they see fit to be productive.
Conversely, even the greatest workplace design will fail if employees are not given the autonomy and authority to select the most appropriate work setting for the task being conducted.
---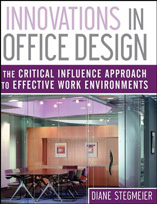 As part of the 15 Critical Influences™, this page on Workplace Autonomy and Authority is integrated with actual content from the book Innovations in Office Design: The Critical Influence Approach to Effective Work Environments™ by SCG Founder Diane Stegmeier.
---
Autonomy and authority as a strategic intent
At the time of writing the book Innovations in Office Design: The Critical Influence Approach to Effective Work Environments, the business climate was characterized by organizations focusing on simultaneously addressing increasing revenue while reducing cost. Workforce reduction became necessary for businesses due to the financial crisis that struck the economic system. Because of this, there were not enough hours in the day for executives to micromanage their direct reports.
This results in a condition called "autonomy out of necessity," which means trusting employees with making certain decisions in their daily operations because the situation forces it to happen. This is quite different from granting autonomy as a strategic intent, which begs the question: how can we build autonomy into our workplace strategies?
There have been many successful companies that have strategically driven change in their governance systems. With autonomy as a strategic intent, organizations attempted to bring decision-making to the front line and put it in the hands of those staff members closest to the situation. This shift in control has benefited organizations in a number of ways:
Lower-level employees became better prepared to advance in their careers within the company.

The delegation of power, however small, to the lower levels of departments helped retain talent in the organization.

A more positive culture was created, necessary for attracting new, more highly trained staff during a battle for talent.

Executives had more time to focus on strategic, forward-thinking activities that could create sustainable growth for the organization.
In these successful organizations, autonomy was delegated to all levels of the staff to reap their desired results, not because circumstances forced management to do it. This is how autonomy becomes a strategic intent.
How workplace design reflects employees' autonomy and authority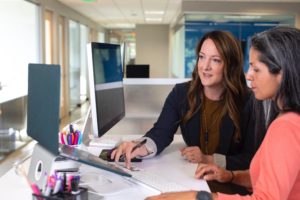 Great execution of delegating power can sometimes be observed with how organizations plan for a physical environment that allows employees to easily exercise the autonomy given to them.
For example, there have been organizations that emphasized client centricity and have given staff members greater levels of autonomy, with the goal of providing improved customer service. To meet these objectives, workplace design became more complex. 
One attractive solution, featured in the book Innovations in Office Design in more detail, was designed by Robert Luchetti Associates, Cambridge, Massachusetts for Fidelity Wall Street Investors Center in New York and is a perfect illustration of this concept. With a focus on client centricity, the design firm conceptualized a design that integrates interactive kiosks for online and telephone customer support. These spaces were dedicated to gathering customer data to aid in understanding client preferences and anticipating specific requirements.
How other Critical Influences™ can undermine a workplace strategy enabling delegation of power
It might be easy for organizations to grant staff members at lower levels the autonomy and authority to make decisions. It may even be possible that it is already being observed in today's business operations.
However, it is much more challenging to truly understand the risks of moving from centralized control to decentralization or the barriers that may appear when other Critical Influences™ are incongruent with a workplace change initiative.
For instance, employees may be given autonomy and authority beyond their capabilities and confidence level. If the organizational culture is one that makes staff members uncomfortable in approaching management to admit they are unprepared for their new roles, trouble may be brewing. 
An incongruence in corporate culture and business processes can hinder the success of a new workplace strategy, especially one that aims to empower managers in supporting the front line staff with their increased responsibilities in making business decisions. 
As an example, consider the case of a manufacturing company facing a failing workplace strategy due to negative pressures not obvious to the leaders of the enterprise. At the time of our engagement, this company had just kicked off a significant strategy throughout the organization to differentiate itself from its competitors by leveraging its strong reputation for customer service. 
The company wanted to improve the response time and resolution of customer complaints to grow market share as a means of attracting and retaining distributors purchasing its products. Stegmeier Consulting Group's role was to collaborate with the independent interior design team to reinvent the physical work environment for the customer service department.
To support client centricity, members of the interdisciplinary teams (engineering, special applications, and pricing groups) were co-located with the customer service representatives in "neighborhoods" featuring an updated technology with instantaneous access to customer data.
The theory behind this new workplace strategy was that each neighborhood workspace would allow team members to hear when a customer service rep was struggling to solve a customer's problem, and to offer advice based on their own experiences.
This theory sounded logical; however, barriers existed that, if left unaddressed, would undermine this new workplace concept. The client was alerted to two red flags raised through the stakeholder interviews SCG conducted:
Customer service representatives reported to operations, which was intent on protecting every penny of profitability in the manufacturing and shipping processes.

The CSRs were given absolutely no authority. Throughout the day, a parade of customer service staff members, beginning at the new interdisciplinary team space, snaked down the long corridor toward the private office of the vice president of operations, who insisted on being informed of every details of customers' claims, and deliberated her approval of each concession that would count against the operational budget. 
It eventually became clear that a great number of the sign-offs needed by the service representatives were caused by factory personnel failing to include a small container of touch-up paint with customer orders. This forced CSRs to be away from their phones on average for 17 minutes while waiting to get approval on an item costing the company $1.29. It was not until the reporting structure was changed that the new workplace design became effective.
The customer service representative began reporting to the vice president of sales, who understood client centricity. Together, we immediately established an appropriate sign-off authority for each CSR experience level. Less experienced representatives could quickly get approval for an amount above their limit from a more experienced team member, rather than from the vice president.
In this set-up, autonomy and authority were delegated to appropriate levels of the firm. This allowed everyone to be in charge of the decision making process and eliminated the impediment surrounding the business process.
Consulting expertise to help you assign autonomy in workplace changes
The success of a workplace change initiative relies on more than just a great design. It's critical that employees have the autonomy and authority to utilize a new workplace as it was intended.
Stegmeier Consulting Group can hold your hand throughout the process of implementing a new workplace strategy. We will work with you to make sure that you have the appropriate information and tools to ensure that everyone in the organization will feel empowered to take ownership for working in new ways.