Wellness Initiatives
Create a healthier workplace by blending healthy food options, modifying your physical work environment, and incentivizing behavioral change.
Wellness Initiatives for Healthy Employees at Work and Home
Every company says it wants a healthier workplace, but where, exactly, do you start? Our expertise in behavioral change and workplace wellness allows us to help make an immediate impact on the health of employees and their "well experience."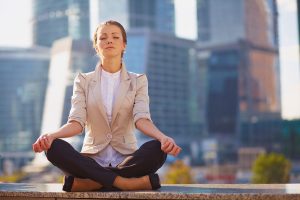 Our holistic workplace wellness audit will take a look at the amenities you provide on a daily basis. What is a day in the life like for your team members? Are employees incentivized to move around and be active or is your current workplace and work culture more conducive to a sedentary lifestyle? How does the built environment affect overall health and what incremental changes can be made that will have a big impact on making the workforce healthier?
Whether your organization is pursuing certification from the International WELL Building Institute, or simply wants to incorporate some of the wellness concepts into your work environment, a WELL Accredited Professional from Stegmeier Consulting Group can help you navigate the change. Through Communications Content & Materials we can articulate the story of how the changes you're planning for your work environment link to healthy behaviors.
Wellness + WELL Building Services
Work with SCG health & wellness team to improve the overall health of your workforce and workplace.

Launch a Wellness Initiative at Your Company
Ready to make health and wellness a priority at your place of work? We can help launch or refine your workplace wellness program. Fill out the form below to get in touch.