Surveys & Assessments
We're a survey company focused on data collection & analysis
Quickly gather sentiments from a large population of employees, customers, students, or constituents with an electronic survey. We'll work together to create a compelling set of questions and maximize participation.
SCG can support your data gathering efforts by taking ownership of the entire survey life-cycle. We work with clients to develop a balance of quantitative and qualitative survey questions, producing a web-based survey that captures rich insights for our clients without being burdensome for respondents.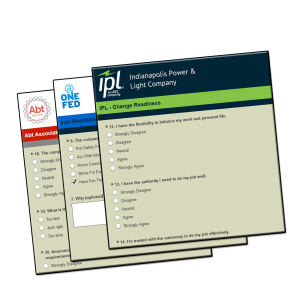 Our team will handle all the technical logistics from hosting (some clients choose to use an internal platform and have SCG examine the results); customizing the look, feel, and flow of the survey; coordinating with your IT group to ensure compatibility before launch; to providing support for respondent questions or concerns. Surveys can be tracked by specific users or be fully or semi-anonymous, depending on demographic information solicited. Hosting can be done on an encrypted, password protected area on our site, embedded onto your intranet, or placed on a customized .com (or similar) domain we can set up for you.
Upon the close of your electronic survey, our team will begin reviewing the results, looking for trends and themes. The collected data will undergo a thorough analysis from our consulting team. SCG will develop a detailed analysis report and set of recommendations that will accompany both the hard data output and a more visually-appealing summary of the data. SCG is adept at working with clients to produce customized surveys on a variety of topics, including some of the more commonly-requested surveys below.
Change Readiness Assessment
Test. Evaluate. Prepare. Succeed. The first step to successful change is to take stock of where you are. An assessment can show how open or hesitant your workforce is to embracing change, so that you can prepare for success.
One of the biggest challenges to a successful change initiative is resistance from stakeholders.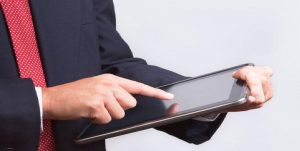 It's even more difficult when this resistance comes as a surprise. Our change readiness assessments gather information about your organization from various groups, departments, and hierarchical levels to establish baseline metrics for your organization's receptiveness to change. The results from these customized surveys will allow you to quantify which population subsets are excited versus where more hand-holding may be needed as you approach the change.
Our surveys allow for anonymous responses to encourage candid feedback and accurate results. They also allow you to compare the opinions of different generational demographics, teams, and departments. Furthermore, the results of the change readiness assessment can be compared to data gathered in our change adoption assessments after implementation of your change initiative to measure how well end-users have adjusted and where some efforts may still be needed to help with change adoption.
Change Adoption Assessment
Your work isn't done once your change is complete. Our change adoption assessment will show you who still needs help in adjusting to their new reality.
After a change initiative has been implemented, appearances can be deceiving. It may seem employees are happy and productive when in reality they are struggling. If people are worried about how their reaction to the change will be perceived, they may try to put on a good face and soldier on despite hardship. The best way to truly know how things stand after a change initiative is a status check. SCG's change adoption assessments are invaluable for determining the level of ownership your stakeholders have taken of the circumstances. When paired with a change readiness assessment, this survey process can give your organization a clear picture of what employees were concerned about before the change and what, if any concerns remain afterward.
The change adoption assessment contains carefully crafted survey questions tailored to your organization to gather information on the things that matter. It will paint a picture of how employees have adapted to new conditions and what aspects of your organization were improved or worsened by the change initiative. Confidentiality of the survey enables employee honesty and ensures that no one has to suffer in silence, or worse, feel that they must silently sabotage the new ways of working.
WELL Workplace Assessment
Working well? How does your work environment become a place that encourages elevated health, and as a result, increased morale and productivity?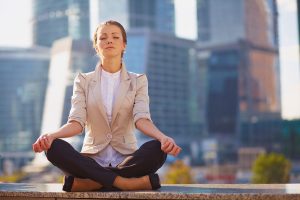 The future of the workplace will not be characterized solely by new technology, collaborative office layouts, and energy-efficient building designs. The health and wellness of the people occupying these spaces will also become a top priority. This shift is happening even now, all across the world, with buildings obtaining wellness certifications like those achieved through the WELL™ Building Standard.
With SCG's familiarity with the WELL™ Building Standard, we can design an assessment for your current and/or future workplaces. If your organization is wondering how your work environments stack up compared to these types of standards – but would prefer not to partake in a costly and time-consuming certification process to do so, this service could be a great fit.
Launch a survey or assessment for your company
Ready to take a closer look at what's important to you? If you need a survey company to gather employee or customer insights, or even need a data specialist to develop a survey report & recommendations after reviewing the output of an existing data gathering exercise, fill out the form below to get in touch with us.