Our Free COVID-19 Return-to-Work Employee Sentiment Survey
Free survey to gauge your employees' readiness to return to work in light of COVID-19
Survey your employees for free about returning to the workplace
COVID-19 has significantly changed how businesses operate and since it's not simply business as usual when employees return to the workplace, it's a good idea for employers to survey employees when planning back-to-work efforts.
Employees returning to the physical workplace after spending extensive time working from home or furloughed are sure to have a wide range of emotions surrounding their return. This is true regardless of whether they work in an office setting, an industrial location, or retail/public-facing spaces. Some employees will have cabin fever and be excited to get back to work. Others, especially older workers or those with existing health issues, will be nervous about an increased risk of infection. Others still may simply be unable to return when you'd like them to due to a lack of childcare or other limitations that would preclude them leaving home.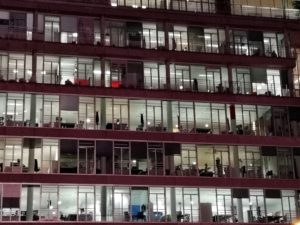 For employers, having access to employee sentiments on a return to the workplace in light of COVID-19 is invaluable. Beyond creating a Coronavirus Workplace Re-entry Strategy and communicating it to your employees, conducting a workforce survey is arguably the most important task a company can do as you prepare for employees to come back to work. These insights can then help guide you in developing or refining your return-to-work strategy.
As data collection specialists focused on people and place, Stegmeier Consulting Group is engaged by all types of clients to conduct surveys and focus groups for their employees and customers. Our new 10 question COVID-19 Return-to-Work Readiness Survey is an easy to complete questionnaire that captures employees' sentiments on coming back to work, which can help you proactively address workforce concerns. And because we know the COVID-19 pandemic has been tough on small and large businesses alike, we're offering to conduct this survey for free for US and Canadian employers.
A FREE survey to capture employee sentiment on returning to the workplace? What's the catch?
What does the free COVID-19 Return-to-Work Readiness Survey include?
Our free COVID-19 Return-to-Work Readiness Survey covers the following:
Hosting
Tech support for any troubleshooting/employee questions
Unique survey link to keep your data separate from other employers
Invite/welcome, reminder, and final push messaging email templates to send to employees
PDF of summary data/charts
PDF of individual responses by question
CSV file of raw data output
Data collection done by Stegmeier Consulting Group typically includes robust analysis, highlighting themes and trends on what we've learned. Clients appreciate our attention to detail, and the recommendations included in our executive summary reports are usually eye-opening. For those seeking a detailed analysis of the results or survey customization (content edits/additional questions/sequencing/segmentation and demographics/respondent tracking/etc), we are happy to provide a cost estimate based on your requirements.
Why are we conducting this COVID-19 Return-to-Work Readiness Survey for free?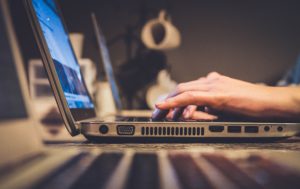 We know this is the type of activity many employers would typically cut out in light of the current economic uncertainty. We want to make sure employees in our business communities have a chance to not only voice their concerns but share their ideas with their employer on how to safely return to the workplace.
If you find this free service of value, please consider paying it forward and thinking about how your organization can help your local business community in this time of need. You may find the nonprofit we started, Project WHEN (Workplace Harassment Ends Now), worthy of supporting. We encourage you to take a look through Project WHEN's website to see how we're working to make workplaces everywhere more respectful, what individuals can do to get involved, and how your company can join the movement.
How do we get started with our free employee sentiment survey?
Fill out the form below to gain access to the the COVID-19 Return-to-Work Readiness Survey questions
We will follow up with you to schedule a survey launch date and see if you'd like any customization done
You'll be provided the survey invite/reminder templates with a unique link to paste in and send out to employees
After 5 business days, the survey will close
Shortly after, our team of data specialists will compile the results and get you the data output
Your company can then use this data to develop or refine your Coronavirus Workplace Re-entry Strategy