Rolling out remote work: How your strategy affects EVERYTHING else
Your company's remote work strategy has massive implications on your organization's culture, employee satisfaction, and workforce productivity. Ultimately your approach to remote work affects your company's bottom line, as even minor changes can have large ramifications for your real estate portfolio.
Whether you seek to be a 'remote first' company that, by default, operates in a distributed model, or are pursuing a hybrid workplace where you can maintain a large on-site presence while still embracing work from home, it is critical for you to take a thoughtful approach to formalizing your remote workplace strategy.
This exploration should include fruitful discussion on the potential repercussions and fallout from each potential approach to remote work your organization is considering. Careful consideration should be paid to ensuring your remote work strategy is aligned with your company's unique culture and organizational goal, as opposed to just selecting a strategy because another organization you admire does the same thing. 
Lastly, organizations need to pay special attention to change management and implementation of their new remote work strategy. You can't just push a button to hit the ground running at full speed; you'll need to communicate to your workforce about what's changing and what stays the same. Employees will need to be trained on best practices for working at home. Managers should similarly be educated on how to manage results when faced with a distributed workforce.
Regardless of the specifics of your remote work strategy, there is sure to be pushback in some capacity (and it's not always visible at first glance); organizations are well-advised to gather feedback from affected stakeholders regarding their concerns, ideas, and questions. Engaging your workforce in this process allows you to quickly address any of the problems that may derail a smooth implementation of your new workplace strategy.
Why remote work? Why now?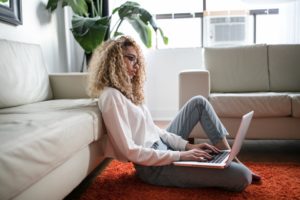 What once was a trend has become the norm. When businesses found themselves tasked to transition office workers to a work from home setup due to the breakout of a global pandemic – COVID-19, companies scrambled to set up fledgling remote work programs. Months passed, and now, whether out of necessity or after having seen its advantages, businesses are taking stock of how things are going and shifting focus toward how they can formalize their haphazardly-launched work from home programs.
Over the past year, Stegmeier Consulting Group has worked with a number of clients to help plan out their COVID-19 return to the workplace approach, and assessing each organization's approach to remote working has been a central focus of these efforts. Through facilitating visioning sessions to help companies determine the right approach for them to these challenges, we've identified a number of topics that organizations should focus on when considering how telework fits into their overall workplace strategy.
It is our hope that this section of our website can be a great resource for companies considering what the future of remote work means to them and their employees.  Each organization is unique and has its own culture and challenges.  To what extent you're comfortable "going remote" is a discussion every company needs to have these days.
The points of consideration below are items that can guide you in your internal exploration of what a remote work strategy should mean for your company.  Each topic features some thought starters for you to think through and some topics include a link to a detailed article we've written on the subject for further edification.  Be sure to check back, as we continue to add content regularly on this section of our site.
How to Strengthen Your Corporate Culture When Introducing a Remote Work Strategy
An established work culture can guide an organization through many challenges, yet how can you harness your unique corporate culture when employees are no longer collaborating on-site? With the reduced frequency of physical interactions that come along with ramping up telework, companies need to make an extra effort to maintain, let alone strengthen, their culture. Let's take a look at what makes work culture in a remote setting successful. 
How a Remote Work Strategy Allows Expansion of Talent Pool
Unlock a talent pool that reaches well beyond current geographical boundaries when you adapt a remote work strategy for your business. Gain productive employees, embrace diversity, and get a competitive advantage over companies who remain hesitant to fully embrace remote work for their organization. Here's how to land on the right strategy to broaden your company's talent pool when offering remote work arrangements.
Remote Work Pay Strategies and Perks to Consider for Your Business
As more and more companies shift to remote work, the inevitable restructuring of a company's compensation strategy becomes an important topic of discussion. Even employee perks need to evolve into ones that are more appealing in a work from home setting. Discover which work pay strategy and perks will benefit your team and your business and learn how to make all these changes easier for your employees.
Creating an Effective Work From Home Office in the New Normal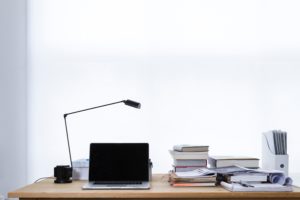 Employers with remote teams often worry about the working conditions that employees deal with while working from home. Due to some of the environmental pressures of working from home, helping your employees become more productive and less stressed while working remotely can be a large undertaking, but one that is worth focusing on. Determine several ways to create an effective work from home office for your team and establish a remote workforce that brings value and success to your business.
Addressing Burnout in a Work From Home Setup
Burnout in remote working conditions is very common and if not properly addressed, will affect the efficacy of your employees.  Gear up with the right mindset to understand how burnout happens in remote workers, and learn the right ways to approach this issue and prevent employee turnover. 
Business Benefits of a Remote Work Strategy
Benefits for working from home have enticed a lot of employees enough to make a lot of them consider it as a preferable employment choice. But what does a remote work strategy have in store for companies? With lowered overhead expenses as its biggest advantage, learn of other positive impacts that this strategy can bring to your business.
Onboarding New Remote Employees
New hires get a good feel of the company on their first day of work, and this applies even in a virtual onboarding. Create meaningful ways to welcome your new employees and successfully upgrade your remote onboarding process.
Remote Onboarding of Executives
Now that most businesses are onboarding employees virtually, does the same process apply to executives? While they are just as unfamiliar with your company as the rest of your applicants, the job expectations from executives vary from regular hires. Find ways to remotely, but successfully, ensure that senior leaders are able to hit the ground running on Day One.
Remote Working Tax Implications
Avoid getting surprised by the many changes in tax obligations once you adapt to a remote working arrangement. These different taxation situations should be explained to your remote employees as part of your onboarding process. With proper research and help, your business can easily guide your team through all these changes.
Part-Time and Flexible Work Time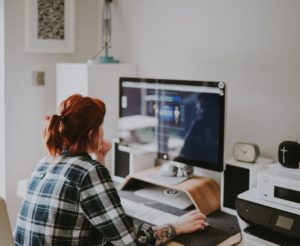 Remote work opens a lot of doors for part-timers, and flexible work time becomes just as familiar. Can your business adapt to these setups? Will it benefit your company? Now is the time to carefully consider these options for your business. Fully understand these principles and see how your organization can use it to an advantage for your business.
Managing Career Visibility for Employees
Many companies have a strong in-person culture. As employers, you must be able to assure your remote workers that their efforts at work will not go unnoticed. Setting expectations, and focusing on the output of your employees would be key to achieving this. But how exactly would you assess this in a more standardized manner? Find out the right management tools to fit your company goals and needs.
Remote Team Performance Management
Performance management remains an important factor in a company's growth even in a work-from-home environment. If anything, it becomes a more important tool in this setup, where trust and determining the sense of responsibility of a remote employee is key to assessing performance. These tools and indicators should be created specifically for your company, and proper research and understanding must be made to harness the right performance indicators for your business. Take a look at the key factors to making a remote team work efficiently.
Ensuring Remote Employee Productivity through Training
Office-based training is often fixated on an employee's skill improvement, which is relevant to the job they have been hired to do. However, in a fresh setup like remote staffing, it is unavoidable to refocus on some aspects of learning and training. Find out the ways to effectively host these types of training here.
Discussing Work From Home Policy Updates
Updating company policies to adapt to a remote setup is tedious and needs time and proper planning. It is not something that can be done overnight. In most cases, it needs to be tailor-fitted to a company's size, business goals, and overall direction. Find out how you can lead your business in the right direction by learning how to establish a solid work from home policy.