Resources to help employers with remote work effectiveness & office reopenings amid the coronavirus (COVID-19) pandemic
As employers grapple with COVID-19, focusing on reopening workplaces and keeping employees healthy and productive working remotely, we've compiled a number of resources that may help you with these endeavors. As consultants at the intersection of people and place, we hope the collection of free offerings, paid services, and thought-starters below provide some clarity on how you as an employer can get operations back on track.
+Our free COVID-19 return-to-work employee sentiment survey
Yes, a FREE coronavirus survey for your workforce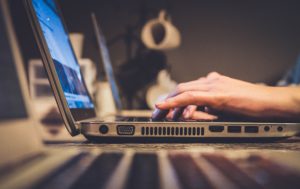 COVID-19 has significantly changed how businesses operate and since it's not simply business as usual when employees return to the workplace, it's a good idea for employers to survey employees when planning back-to-work efforts. Stegmeier Consulting Group (SCG) is offering to conduct an entirely free survey for US and Canadian employers to gather data for them on the concerns and ideas their workforce have related to coming back to their office or place of employment.
Why are we conducting this COVID-19 Return-to-Work Readiness Survey for companies at no cost?
We know this is the type of activity many employers would typically cut out in light of the current economic uncertainty. We want to make sure employees in our business communities have a chance to not only voice their concerns but share their ideas with their employer on how to safely return to the workplace.
A FREE survey to capture employee sentiment on returning to the workplace? What's the catch?
Our free COVID-19 Return-to-Work Readiness Survey covers the following:
Hosting
Tech support for any troubleshooting/employee questions
Unique survey link to keep your data separate from other employers
Invite/welcome, reminder, and final push messaging email templates to send to employees
PDF of summary data/charts
PDF of individual responses by question
CSV file of raw data output
Data collection done by Stegmeier Consulting Group typically includes robust analysis, highlighting themes and trends on what we've learned. SCG is happy to provide a quote for such services for any employers that would like support beyond what is included above for free.
Ready to read the survey questions? Head over to our page, Our Free COVID-19 Return-to-Work Employee Sentiment Survey.
+Work from home success: best practices on remote work during the COVID-19 pandemic
Working remotely during COVID-19: Thriving or just surviving?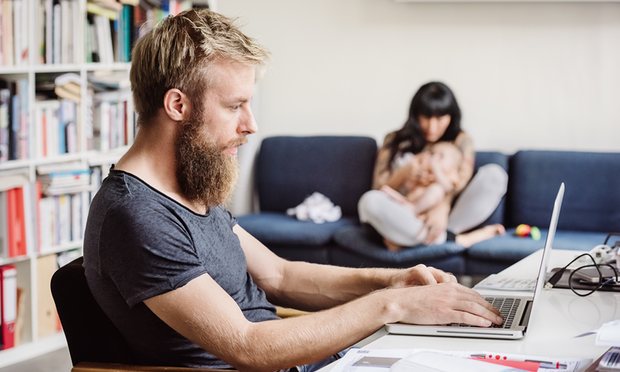 Before the pandemic hit, most companies were pretty thoughtful in how they established work from home policies and procedures, but for most organizations, COVID expedited the process of expanding flexwork to a greater percentage of the workforce.
Once COVID-19 hit, employers were scrambling to just get most 'non-essential' employees set up online at home to stay productive while the physical workplace remained closed. In many cases, remote workers did their best to simply 'make it work' with very little training or guidance on best practices for remote work. Now that the largest flexible work experiment ever is a few months underway, it's time for employers to assess how things are going.
Educate remote workers on best practices for working from home
Working from home is not as easy or glamorous as it may sound, especially when done under abrupt and imperfect circumstances. Crying kids, barking dogs, and moderately-clothed partners have all made an appearance on video calls. Worse, still, are the bad and often unhealthy habits many newly-minted remote workers have picked up, causing the work day and personal time to blend together into one unproductive blob of misery, leading to burnout and worsened mental health.
SCG has developed a web-based educational event that top employers may be interested in having their employees participate in. Our Work from Home Success During a Pandemic (COVID-19) training course covers the following materials:
How the health and well-being of employees is of utmost importance and critical to the success of the company
Finding ways to work efficiently while still taking care of yourself and family
Overall remote work best practices and tips for working at home
How to organize your time while working at home
How to manage anxiety/social isolation in this new, unfamiliar territory
Working remotely with children at home
Don't forget about managers when it comes to remote work
For many people managers, this is their first time supervising people they can't see. Don't just assume that first time managers or even experienced leaders have fully adjusted to managing distributed teams. Often times, this level of an organization is afraid to ask for help out of fear of coming across as inadequate. We offer a separate training module for managers to help refresh or build up their skillset in leading remote teams and ensuring they manage towards results.
+What's your coronavirus workplace reentry strategy?
Bringing employees back to the office after a pandemic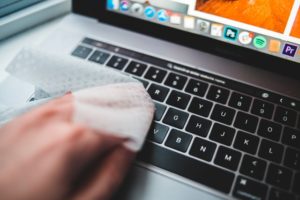 As an employer, have you developed your company's strategy for employees returning to the workplace? It's not as simple as "provide each individual a mask and hand sanitizer." You are entering a unique set of circumstances. As consultants positioned at the intersection of people and place, we'd like to submit a few thought starters for corporate real estate and human resource professionals as they contemplate the best way to bring employees back to the office.
Your state may have lifted the restrictions on having buildings "open for businesses," however it's not as easy as flipping the switch. It will take time to set up sanitizing stations, disassemble/reassemble furniture components to create structural distancing, determine if you'll take employees' temperature before entering the building, and develop the communication strategy and specific messaging to educate the workforce on these changes and others.
Developing a coronavirus workforce re-entry strategy
Never before in the history of the office has there been a more critical time to reevaluate the office environment and your workplace strategy. Your company may have just recently transitioned from private offices and cubicles to an open office floor plan. And now, you're required to make further changes. You need a rock solid strategy to create what the new normal is for your organization, and likely, that plan needs to address a cultural shift that may be on the horizon.
Our blog post, What's Your Coronavirus Workforce Re-entry Strategy?, covers the above topics and more in detail and is worth a read no matter where you are in the return-to-work planning process.
+Consulting support to help guide your organization through the COVID-19 pandemic
Whether you're looking to increase the effectiveness of your remote workforce or need some guidance in planning your organization's return-to-the-workplace strategy, SCG is ready to help. Get in touch with us through the form below to get started.